Summer break is gone. I had planned on posting more works but Time wouldn't stop marching as quickly as he likes to march. I couldn't do what I wanted, but I was able to prepare for the school year. So, my beautifully supportive bloggers, here is a list of what I wanted to write and would write if I had the time:
Twitter me this, twitter me that: On the fickleness of followers. On choosing to like people based on their tastes. On assuming you know that they "favorite" something because they like it. On those who follow you because they really want you to follow them. That said, I think the conversations on Twitter seem to be improving since I last checked, which was a couple of years ago, or at least there is more choice in conversation types—short and to the point. On using Twitter to collect your favorite links on music, art, and literature so that you can return and look at or listen to the stuff you have collected later—this way is much more peaceful.
Baby-Boomers, assumptions: Qualifier: I love Baby-Boomers, but sometimes this generation really frustrates me. On assuming that the younger generations were taught anything about Christianity and/or philosophy. On assuming that the younger generations have anger towards older Christian traditions–can't be angry at something you know little about. On assuming that Baby Boomers themselves know the Christianity we call Catholicism. More likely, they know not that which they hate. On assuming that the next generation needs to be just like them in thinking, in doing, in whatever. In presuming to not look ahead or prepare for future generations. My generation feels pretty hated, uncared for, lost. Do Baby Boomers even care? Can they even really be blamed?
Robin Williams, he had a smile like my grandpa: On the serious problem our society must have if one of its most creative, joy-giving, talented men commits suicide. Talk about an iconic American figure. He's been an important part of American storytelling since I was born. He reached emotions within me that ranged from funny to serious. There are not too many Robin Williams movies I have not seen. I even watched "Mork and Mindy" and enjoyed Popeye as a child. Then, there was Hook, Jumanji, and Mrs. Doubtfire. Dead Poets Society absolutely touched me, especially because of my own love for literature. And Good Will Hunting? Don't get me started. I had to break down and cry when I finally got over my initial shock. He felt like family. I know he didn't know me, but great stories that included Robin Williams have been a part of every stage of my journey through this life so far because he was willing to express both the deepest and lightest parts of the human spirit within the context of story. In fact, I would say that he had a tendency to pull people out of depression with some of his stories. And he also had a smile that was awfully familiar and warm to me. He connects to times I have spent with my family, laughing or crying about the same things. He connects to places I have frequented. He is an actor I enjoy watching again and again. We are blessed to have walked this far with someone who was endowed with the gifts he had. In my opinion, he gave very many good things to our American culture through expression and story. I plan on seeing him in the future.
As to the problem, What is it that we are doing as a society that is making this sort of desperate feeling and action more common? Suicide rates have risen dramatically in a certain demographic. Doesn't anyone want to address this quickly developing problem? Do people care?
Okay, so I have asked a couple of "Do people care?" questions now, so I guess that must be something on my mind. How often do people give up on others rather quickly because they don't want to take the time to care? They don't take time to understand, ask for clarification, or teach. Instead of leaders helping those with less knowledge or rather than giving any guidance to those who seem lost, how often do people in leadership positions just give up on a person…for efficiency, for ease? Just wondering.
Flannery O'Connor, philosopher: On her quote about pornography having no artistic form. Why would she say that? What did she mean? Short and to the point.
Being a peasant: I must be one because I like to look at and learn from visual art—there is so much said in visually imagery. It's like the Rosary—there is so much to learn from each Mystery. Seemingly simple and yet so profound.
The beauty of daily Mass: Because of my new schedule as a teacher, I will no longer be able to go to daily Mass. I have been grieving over this fact for the entire summer—denying that it will affect me, angry because I don't want to give it up, and sad that I have to. Some of you might have noticed. Others not so much. I have been going to daily Mass for strength and hope for the past 10 years. I was able to fit it into my schedule most of the time. It was the most important part of my day. I am just hoping that I don't become spiritually anemic. I would ask that the prayer warriors who read this blog don your armor and pray for me during this time and attend daily Mass if at all possible. I have decided to think of this as a time of missionary work that takes me far from the privilege and convenience of being able to go to daily Mass. If any of you notice me straying in my content, please just pray for me.
Can I call myself a Christian if I don't listen to "Christian" music?: On moralizing taste.  On ennobling creation by seeing God working through all music and showing others that reality. Some say,"You are not being Christian if you don't listen to Christian music." Boring. It's good…sometimes, but why hate beautiful, thoughtful, rhythmical music that does not play on the Christian radio station. All these elements come from God's beautiful ideas. Artists might not admit it, but God knows. It's like the funny thing that happens when "the artist formally known as" Catholic or Jewish creates a marvelous work that is strangely very spiritual. Mmmmm. And even when all beauty seems to be missing (which is nearly impossible), this absence often speaks more loudly about Him than the things we think convey His beautiful presence.
"You have to be either Democrat or Republican:" Really? On dualism. Can we please stop thinking this way? So many people hate because they live on the extremes of either—————————————or. I like some ideas from both and hate some other ideas from both. It's clear. I don't fit in. That's okay. I don't want to fit into every group. I am not worried about being included. Some people assume I am liberal; others assume I am conservative. I can't say I belong to either. I might even actually belong to both. For instance, I am one of those lame people who thinks that abortion is inhumane, but I also think that it's stupid to be so Puritan so as to put constraints on a woman's ability to breastfeed her child. I love nature and natural. How on earth can women feel comfortable having children when once their children are born they have to hide away one of the most natural and loving instances of giving? The world is so hostile to motherhood. Both parties are hostile to motherhood in their own ways, but both also try to support motherhood. Can't we come together on some of these topics that actually support motherhood? Can't we support motherhood from the conception of a child to the bonding provided by breastfeeding and beyond? I have a feeling that a lot of our human "bonding" issues would go away if we took care of these two issues. Let babies live. Let moms be moms. Motherhood is just beautiful. Let it be, let it be, let it be.
Here's the short of it: Sometimes, it is either/or. Sometimes, it is both-and. Sometimes it is neither. Sometimes it is more. Sometimes, it just isn't clear.
And finally, on doing the dishes: Why does my nose always start to itch when my hands are wet and gooey? Why does the phone always seem to ring when I have finally decided to scrub the casserole dish? Why do people come to the door when I am trying to figure out how to get the hair away from my eyes while rubbing my nose with the heel of my hand, sneezing, getting hot from the steam, dripping tomato sauce suds on my pale yellow shirt, needing to go to the bathroom, wanting to laugh, squabble, or scream?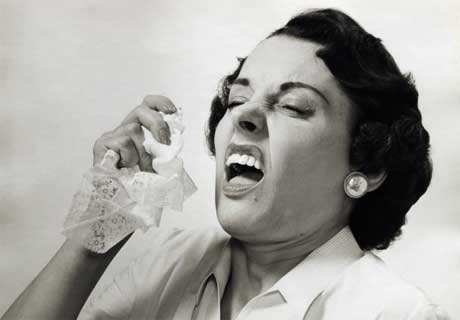 With that, I figured I would post Michael Jackson's "Scream"—this was his commentary on his complete frustration with the Media. You know what he means?
Of course, if that unsettles your spirit, just return to the first song.
Have a great weekend and semester!